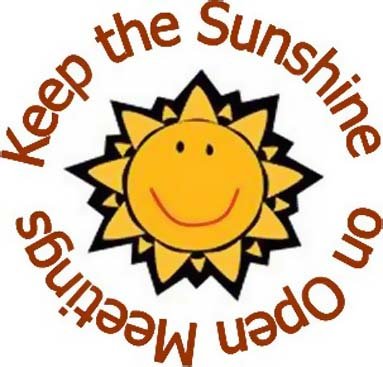 Barre — For decades Vermont has been at the bottom of the list of states for the public's right to know the truth about government operations, records and meetings.
Two years ago, with the strong support of Gov. Peter Shumlin, Secretary of State Jim Condos and others, the legislature passed a new public records law that improved public access to government documents. Since then, the state has seen steady improvements in its rankings for open government.
The time has come to make similar improvements in the second area of government operations – the public's right to know what local and state boards are doing when the meet, sometimes improperly, behind closed doors. A bill that has now passed the House and Senate tries to address open meetings; but it also contains some fatal flaws.
To be fair, it is somewhat understandable that many in the General Assembly lean toward the government's viewpoint. Many lawmakers serve or have served on local boards and commissions. Few have tried to follow government activity from the outside.
With that said, here are some of the problems with the proposed legislation, H.497.
-- State and local boards that are caught violating the open meeting law will be given a chance for a "do over."
Nowhere else in Vermont law is there a provision for a "Mulligan." Vermonters caught polluting the environment, driving drunk, or embezzling money seldom get a free pass.
Civic leaders should know and respect the law. Yes, some board members are volunteers, but there is plenty of professional training offered throughout Vermont, and as the saying goes, "ignorance of the law is no excuse." The Secretary of State, the Vermont League of Cities and Towns, the Vermont School Boards Association, the Vermont Press Association and the New England First Amendment Coalition are among the groups involved in the proper training of officials, the public and the press on the open government laws.
(Continued on Next Page)
Prev Next
Vote on this Story by clicking on the Icon