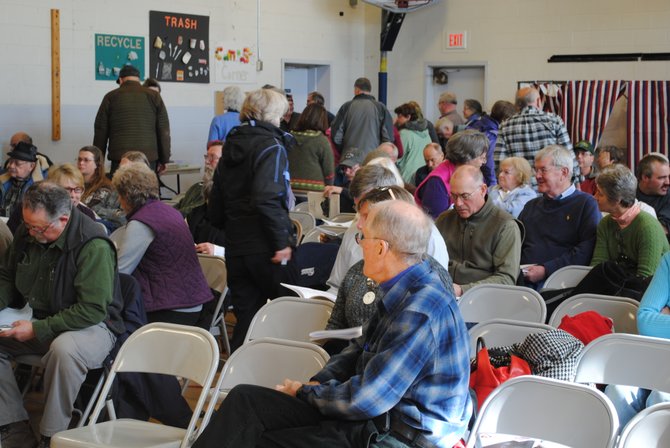 Middlebury — During Town Meeting 2014, voters in 35 towns across Vermont rejected their local school budgets. Included in the 35 "no" communities are not just little hamlets but some very large, influential municipalities—surprisingly, Burlington, Montpelier and Rutland were among them; places that used to rubber-stamp obese school budgets. While this fact may not phase you much where you live, it's a clear sign that something's shifting in Vermont's body politic.
While your town may have enough high-heeled income earners willing to ante up for another round of school and town budget increases—even as school enrollments decline statewide—an increasing number of middle-income Vermonters (who themselves, as a group, are actually shrinking) are just saying "no" at the polling booth.
These voters—Vermont's silent minority, if you will—are starting to awaken from decades-long slumber. They remind me of the fictional character Howard Beale, played by the late actor Peter Finch, in the 1976 movie "Network": They're mad as hell and they're not going to take it anymore. (Especially watch out for a minority when it pays most of the bills.)
We saw this same group of voters rumble during Middlebury's town-hall ruckus; they were upset with the lack of transparency in their local government as well as its paternal, "we know best" attitude.
While rebuffed at the polls this time, they're clearly not gong away.

Despite the many 2014 school and town budgets approved, last week's surprising voting in the 35 "no" towns indicates an unsettling fact for those of us who still live and work here: Vermont isn't growing.
During the past decade or so, Vermont has lost 30,000 residents to other states. These men and women, mostly in the prime of their income-earning years (or fresh out of college with a degree in hand), have checked out of the state for good.
(Continued on Next Page)
Prev Next
Vote on this Story by clicking on the Icon