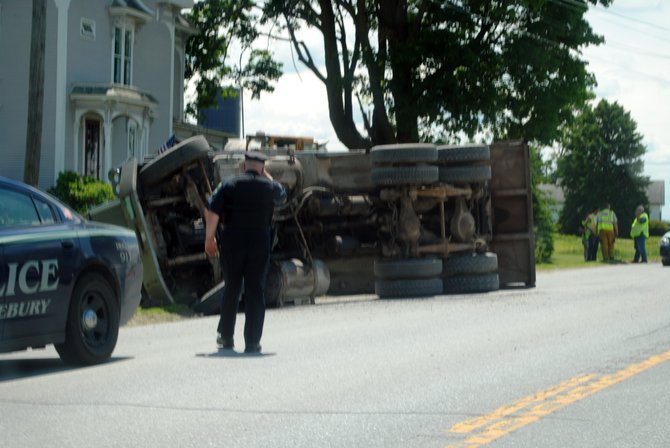 Salisbury — A large truck overturned on the east shoulder of U.S. Route 7 near the Nop Brothers Farm in Salisbury, June 5. The vehicle was traveling in the northbound lane.
The incident occurred around 11:20 a.m.
Emergency crews arrived on scene within 15 minutes of the accident report.
While it has not been confirmed, a traffic flagger on the scene told the Eagle that the truck is owned by Murphy's Metals of East Middlebury.
Traffic was reduced to one lane, northound and southbound, while the truck was being righted,
The incident is under investigation and there are no reports of serious injuries at this time. Large farm tractors were active along Route 7 in the vicinity of the accident at the time; however, it is not known if agricultural machinery was involved.
Vote on this Story by clicking on the Icon