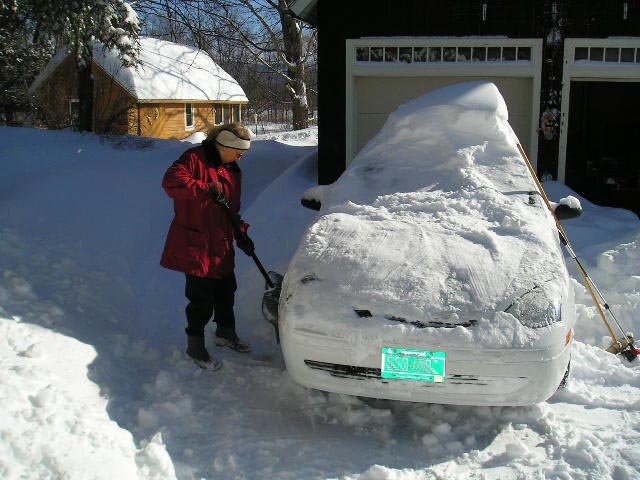 Middlebury — Like clockwork, every year about this time, my friend and I get to discussing the relative pluses and minuses of retiring in Vermont versus Florida.
Truth be told, I have fallen out of love with winter.
I prefer subtropical sunshine and warmth (ok, high humidity) to New England cold and clouds; my friend is just the opposite. He loves the cold and enjoys snow and ice. He skis, snowshoes, climbs frozen waterfalls, and freezes his butt fishing on winter ponds. "Go for it, man," I say. "Broken bones and frozen fish are not my thing, but diversity of choice is what makes the world a more interesting place."
No matter, our conversation also included the inevitable cost-of-living discussion: Is it cheaper to live through a Vermont winter or a Florida summer?
My friend plans on retiring in Vermont where he will ski, ice fish, eat local food, and use the sand and gravel deposits of the last Ice Age (not the current one) to enable him to get in and out of his driveway during the winter months.
Instead, my Vermont "exit strategy" includes retiring in the Sunshine State where I will snorkel, ride the bucolic seashore bikeway on lovely Sanibel Island along the wide Gulf of Mexico, and enjoy Disney's Annual EPCOT International Food and Wine Festival. Just goes to show you—different strokes for different folks
Of course, each Vermonter will have a different definition of what's costly about getting through our northern winter.
If you are lucky to be supported by a generous inheritance or trust fund—or have a comfortable income—winter fuel costs may be of no great financial concern.
Conversely, if you're a senior citizen on a fixed income or you've been laid off—or even struggling along via our shameful "moonlight in Vermont or starve" lifestyle—winter can be painful financially.
Since it was founded in 1977, the U.S. Energy Information Administration (EIA) collects data on the production of energy, how much energy is consumed domestically, and what the per capita cost of energy amounts to.
(Continued on Next Page)
Prev Next
Vote on this Story by clicking on the Icon