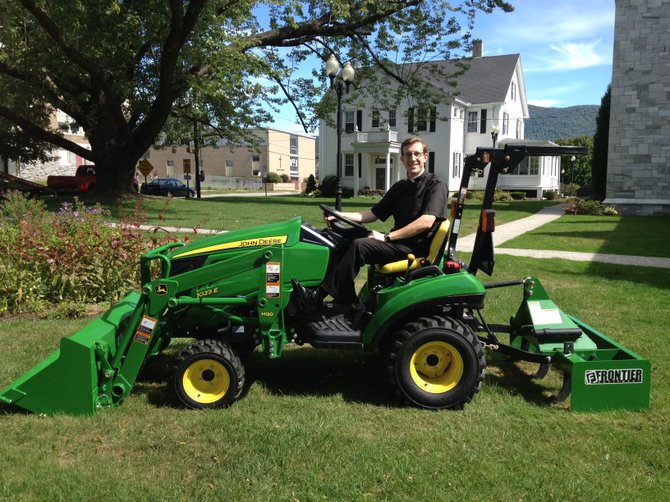 Rutland — The third annual Rutland Catholic Schools Tractor Raffle, to benefit Christ the King School and Mount St. Joseph Academy, started this week.
"Last year the raffle's profit was $38,000, which was divided equally between the two schools," according to Kathi Scaralia, spokesperson for Rutland Catholic Schools. "The Grand Prize is a choice of $12,000 in cash or a John Deere 1023E tractor with two attachments, a Frontier BB 2048L box blade, and a John Deere H120 front loader. Additional prizes are one cash prize of $500 and two cash prizes of $250 each."
A limited number of 2,000 tickets are available for $50 each, Scaralia said.
Tickets are being sold by CKS and MSJ families and at Christ the King rectory.
Checks should be made payable to Rutland Catholic Schools. Tickets also may be purchased on-line at www.msjvt.org or www.cksrutland.org.
The drawing will be held at the annual Christ the King School Spaghetti Dinner on Oct. 20. "You don't have to be present to win," Scaralia noted, "but everyone is welcome to enjoy the festivities."
The dinner will be held 6:30 p.m., Oct. 20, at the CKS located at 60 S. Main St. in Rutland.
Dinner may be purchased at the door, Scaralia said.
Vote on this Story by clicking on the Icon