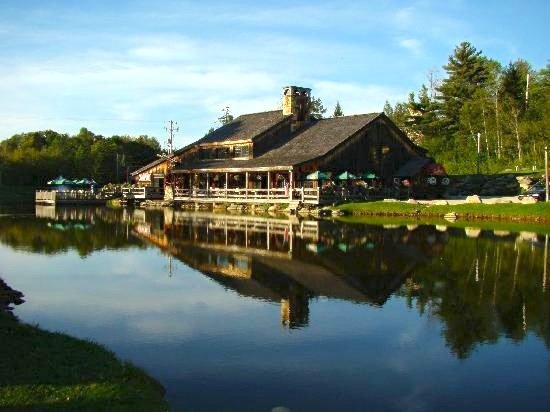 Killington — The landmark building in Killington that has been home to the Grist Mill Restaurant since 1985 is changing hands and will reopen under new management this November.
Killington businessman Chris Karr has entered into an agreement with the owners of the Grist Mill Restaurant to purchase the business and the building, and plans to reopen as a new, re-branded destination dining experience in time for the 2012-13 ski season.
Karr also owns the Pickle Barrel Nightclub, JAX Food and Games and Scrub-a-Dub Pub on the Killington Road.
The new business will be called the Foundry at Summit Pond, and Karr's plans include interior renovations, a reinvented menu, the return of ice skating and other exterior enhancements, and a new caliber of entertainment.
"Speaking for both myself and my wife Melissa, we are very excited about having the opportunity to tap into the incredible potential of this stunning property," Karr said. "Our management team is looking forward to bringing some new ideas to the business, plus re-introducing some classic activities."

The Foundry will also share some of the concepts Karr has developed for the Pickle Barrel and JAX, such as the use of the Barrel Rider, Pickle Barrel passes, and local yokel passes.

The building was constructed in 1985 by Dan Graham for original owners David Gouchberg and Ken Budzyna.
The Grist Mill has a rich history with locals and with the ski house crowd as the establishment that originated and popularized the "Goombay Smash" cocktail. Over the years it hosted many popular events, including the Green Mountain Road Race and the Killington Tricycle Race.
Its central location on the Killington Road, views of Killington Peak, and sunset vistas from the porch overlooking Summit Pond have made it a popular gathering spot for locals and tourists.
Vote on this Story by clicking on the Icon