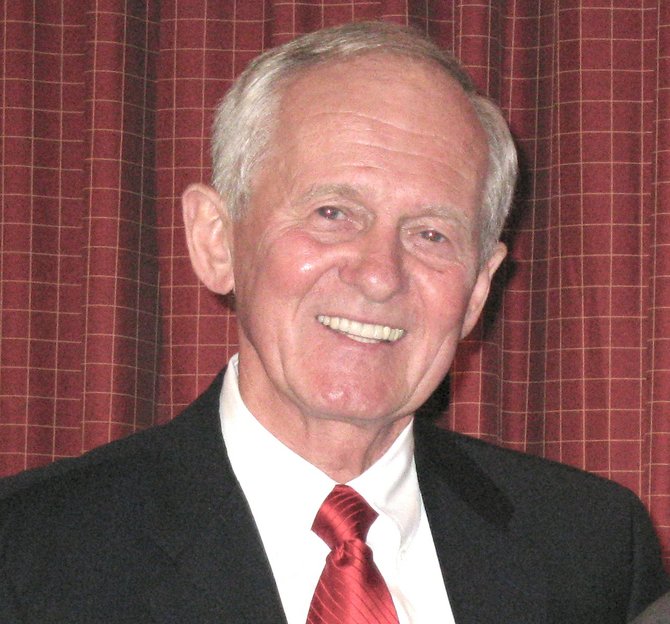 Burlington — As of June 30, 2011, the State of Vermont owed an astonishing $3 billion in unfunded pension and retiree health benefits for state employees and teachers. This figure was approximately six times the state's outstanding general fund, transportation fund and special fund general obligation bond debt on the same date.
How Vermont got into this enormous problem, and how it can work its way out?
Vermont CPA David Coates has some ideas about the topic. Coates has been a trustee of colleges and a consultant to governors. Coates will offer his ideas at a Sheraton Economic Series talk Tuesday, June 19, at 7 p.m. in the University Amphitheatre at the Sheraton Burlington Conference Center.
Coates serves on the Vermont Commission on the Design and Funding of Retirement and Retiree Health Benefits Plans for state employees and teachers, as well as the Governor's Council of Economic Advisors, the Governor's Advisory Board for Economic Development, the Vermont Debt Affordability Advisory Committee, and the Vermont Municipal Bond Bank.
In his business career, Coates was managing partner of KPMG's Burlington office. He has served on the board of the National Life Group since 1993, and has also held key leadership positions at the New England Culinary Institute. Coates is a Director of Green Mountain Power Corp., A.N. Deringer, Inc., and the Lake Champlain Maritime Museum. The Vermont Chamber of Commerce named Coates as its Citizen of the Year in 2003.
Vote on this Story by clicking on the Icon