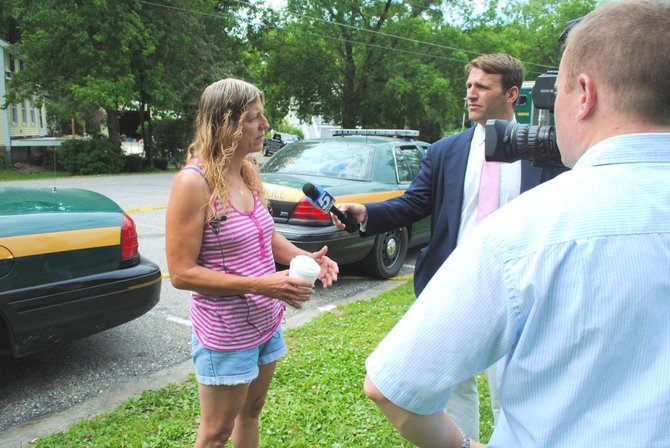 Middlebury — The body of Yadji Moussa of Middlebury, who drowned June 21 shortly before 7:27 p.m., was recovered from the bottom of a submerged channel in Otter Creek. The site of death is below Middlebury Falls, in Frog Hollow, in downtown Middlebury. The body was located by Vermont State Police divers at 10 a.m. June 22. Moussa was described by several sources as being either 53, 54, or 55 years of age.
Moussa, a resident of Middlebury, was reported missing at 7:27 p.m. June 21 by three companions. The companions were also eyewitnesses and said the man was swimming in the center of Otter Creek; he went underwater and never resurfaced, they said.
Middlebury Police Chief Tom Hanley said the center of Otter Creek, below the falls, contains a current of approximately 2 miles per hour. Hanley said the VSP divers found the victim exactly where they had believed him to be located.
"It was an apparent accident," Hanley said. "But we are investigating the incident."
Hanley also said he did not know if an intoxicant was being used by the swimmer.
Hanley said his department, along with Vermont State Police teams and the Middlebury Fire Department, were involved in the search and recovery of the victim.
Michelle Moss of Vergennes, a friend of Moussa, was at the emergency command post on Mill Street. When first asked by news reporters about her relationship with the victim, Moss said that she would not identify the man until his family was located.
"He was my best friend," Moss said. "It's a big loss. He had a son and a daughter and he was divorced. No matter, he really cared about people; he was special. It's such a shame. I was shocked because he was such a good swimmer. I often swam with him."
Moss said that she and Moussa first met at work in Middlebury about a year ago.
Vote on this Story by clicking on the Icon