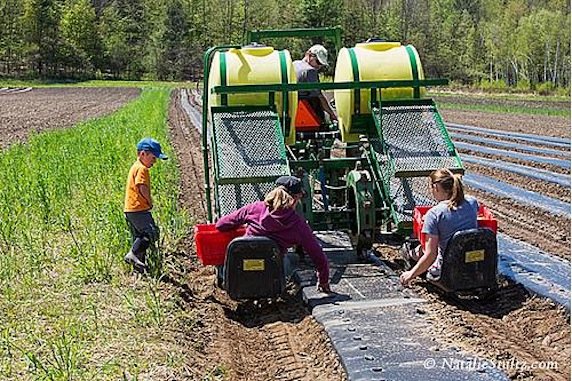 Starksboro — With all the gloomy news about the future of dairy farming and other traditional agriculture mainstays in Vermont, news about the Rockville Market Farm in Starksboro is worth shouting about. This noteworthy farm is a full-service operation that has grown by leaps and bounds over the years.
The farm boasts seasonal vegetables, pig-producing fresh pork, and eggs. The operation is known in New England for its farm innovations and business acumen.

The farm appears online as documented by award-winning Vermont photographer Natalie Stultz (see attached image). Her website is a showcase of Vermont farm pictures. Stultz has helped Rockville upgrade the farm's website, too.
Rockville products are available at the Burlington Farmers Market as well as through several area retail outlets but mostly the operators like to sell to their CSA.
The public is invited to visit the farm for the July 13 fresh farm dinner. Attendees are asked to bring a lawn chair. Admission is $10 for adults and $5 for youth.
Vote on this Story by clicking on the Icon