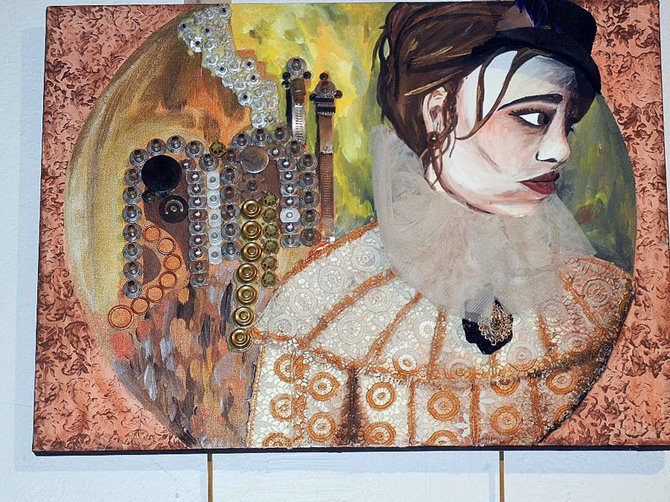 Springfield — Steampunk science fiction is a growing pop cultural movement that springs from the Victorian era sci-fi of Jules Verne and H.G. Wells. It is especially popular with teens and 20 somethings. Capitalizing on the craze last week were students at Springfield High School.
The SHS Arts program presented its steampunk exhibit with a reception at VAULT.

The exhibit is on display through Jan. 6 but may be extended due to the popularity of the theme.

According to instructor Catherine Moore, "Fourth Graders from Union Street School are also included in the show with steampunk accordian books which they created and assembled with guidance from Librarian Alice Harwood and art teacher Melanie Levine-Kinne."
SHS art teacher Lisa Murray and photography instructor Catherine Moore are overseeing the exhibit.
Vote on this Story by clicking on the Icon