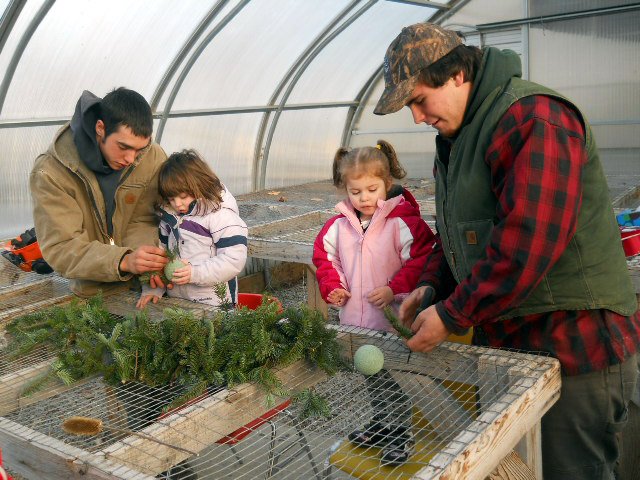 Rutland — Preschoolers make the darndest things. Area high school students enrolled in Stafford Technical Center's Human Services and Forestry and Natural Resources Programs were pleasantly surprised that their young pre-school charges proved creative and diligent in designing Christmas decorations.
Each pre-schooler worked on a handcrafted Christmas "kissing balls" and other decorative items, including wreaths, which have become part of an annual event centered at the Stafford Technical Center's solar-heated greenhouse.
The youngsters completed their festive objects to bring home and hang on the tree or place as a treasured gift in someone's stocking.
Vote on this Story by clicking on the Icon