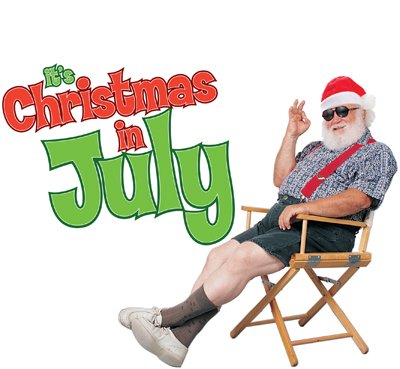 Middlebury — I am no humbug, but it's time to move Christmas ahead on the calendar from December to July. No kidding. I could not be more serious.
December is as anemic a month as you're likely to find if you live north—or south, if you happen to live Down Under—of 30 degrees latitude. As a Vermonter, do you honestly feel so joyful and giddy this time of year? (Christmas tree growers and retailers owners need not answer this question immediately.)
Ok, here's my rationale which, I must admit, falls along practical, logical lines:
First, if you're religious, neither religious scholars nor historians can honestly nail down the exact birth date of Jesus. Was the Christ born in December, January or possibly later? I challenge you to prove the exact date.
Second, if you're a secular person that sends out "Happy Holidays" cards, you probably don't care what day of the year Christmas falls upon.
Third, Mid-Eastern and Western tradition says "Dec. 25" is Christmas, but traditions can be notoriously locked in ritual and routine. If it's not Dec. 25, and no one really knows, than Christmas day can be any day, right?
If you're a pagan and dig the Solstice season which commences just before Dec. 25, then you can still feel free to indulge yourself—you can have fun watching the Sun disappear below the horizon at 3:30 p.m. until it pops up again sometime in March. Like evergreen trees? Decorate them with popcorn, glass balls, and lights to your hearts content. Just don't expect us "Christmas in July" people to join in.
Ah, but for the rest of us, who like good cheer (of the fermented kind), and the odd art of excess debt-inducing gift giving, let us folks enjoy the Happy Holidays thing during the long, lazy, hazy days of summer.
(Continued on Next Page)
Prev Next
Vote on this Story by clicking on the Icon